Gay College Athlete Will Be Allowed To Keep GoFundMe Donations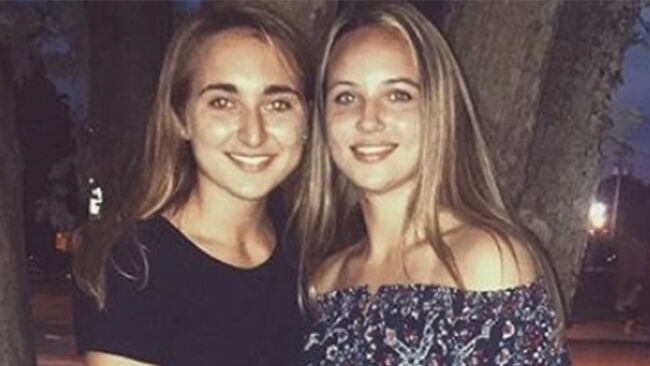 A 19-year-old sophomore and cross-country runner was left with just $20 in her pocket and no way to pay for everyday expenses during her upcoming semester at Canisius College in Buffalo, New York after her parents disowned her when they discovered that she had a girlfriend. Emily Scheck told OutSports that her mother gave her an ultimatum, return home and get therapy, or be completely cut-off by the family. Emily chose the latter option and remained at school to prepare for the upcoming semester.
"At the start it was definitely tough," Scheck said. "I was lucky to be in preseason the first couple of weeks because coach could get us meals in the dining hall. We've had a lot of meals together."
She was working two jobs but was still struggling to get by. When Emily's teammates learned about her situation, they created a GoFundMe page to help raise money for her. Donations poured in, with over 1,000 people raising over $71,000 in less than two weeks. But, word of the successful campaign started to spread and Emily learned that she might not be able to keep the money and maintain her NCAA scholarship.
"After a review by the College's compliance staff, and following consultation with the NCAA, it was determined that the online crowdfunding webpage was organized and promoted in a manner not permitted under NCAA legislation," Canisius College spokesperson Matt Reitnou told Outsports. "Canisius informed the student-athletes that it would be necessary to end the online fundraising effort and work with the website host to return the donations received in order to preserve the student-athlete's eligibility."
The news devastated Emily, but she decided that she needed the money more than she needed to keep her scholarship.
But, a few days later, the NCAA reversed its decision and said that Emily could keep the money that was raised to help her and remain eligible to run on the school's cross-country team.
Photo: GoFundMe